324 multi-family residential units
In 2015, Warren Private acquired a 324 apartment multi-family complex in Suitland, Maryland, USA for $32.4 million in conjunction with our US operating partner Dragone Realty Investments. 
Built in 1963, the property comprises six three-storey garden apartment buildings on 14 acres. The grounds of the property contain a playground, ample car parking and substantial landscaped areas.
The property is c.500 metres from Suitland Metro Station which serves the centre of Washington DC, and is in close proximity to both the ID495/ID95 Capital Beltway and the ID295 Anacostia Freeway. This accessibility to major transport routes is key for attracting and retaining tenants. The Property is close to many large employers, including The Suitland Federal Centre, which hosts 6,000 US Government employees in 2.5m sq ft of space on a 226 acre site.
Post acquisition, we spent c.$5m in capital renovation works that allowed for a substantial upgrade of all apartments and internal communal areas, plus the addition of a business centre. These renovations and improvements set the property apart from competing rental communities, allowing us to achieve higher and more stable rents.
At acquisition, the property was known as Station Square but was rebranded as Verona at Suitland Metro.
The property was sold for $48.3m in Q4 2020. The net sales proceeds, combined with distributions made during the investment period, provided a pre-tax equity profit of c.80%.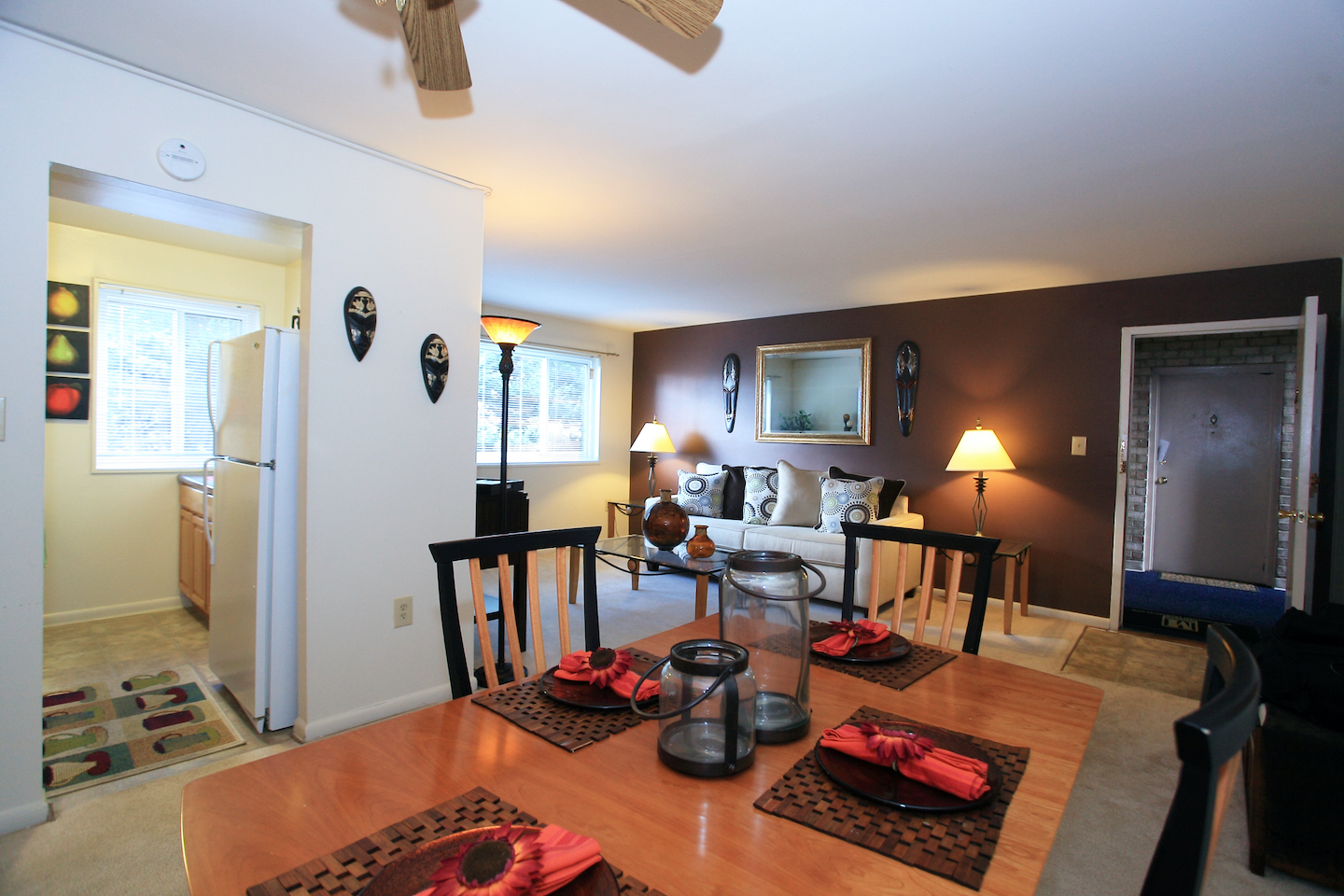 | | |
| --- | --- |
| Purchase Price: | $32.4 million |
| Location: | Maryland, USA |
| Investment Period: | 5 years |
| Annual Distributions: | c.8% |
| Profit on Investment: | c.80% |